No matter what season you choose to visit. Your Friend in Reykjavik is excited to welcome you to Iceland! What better way to start your visit to Iceland in September than with a walking tour in Reykjavik with one of our local guides?  We'll make sure your trip to Reykjavik gets off on the right foot!
September Festivals in Iceland 
September has plenty of festival fun for your visit to Iceland. Around the first weekend of September, usually, you can head down the Southern Peninsula to Reykjanes for the Night of Lights. The "night" is the fireworks display, but there are days (and other nights) of music, arts, and family fun. Movie buffs can enjoy the glitz and glamor of independent films at the Reykjavik Film Festival, usually scheduled at the end of September to the beginning of October. If you're up for some college-level partying and live music, check out Októberfest at the University of Iceland. Mainly meant as a student event, it's gotten very popular, but for 2020, it looks like it's a COVID casualty. But there are plenty of other things to do! Just ask Your Friend in Reykjavik!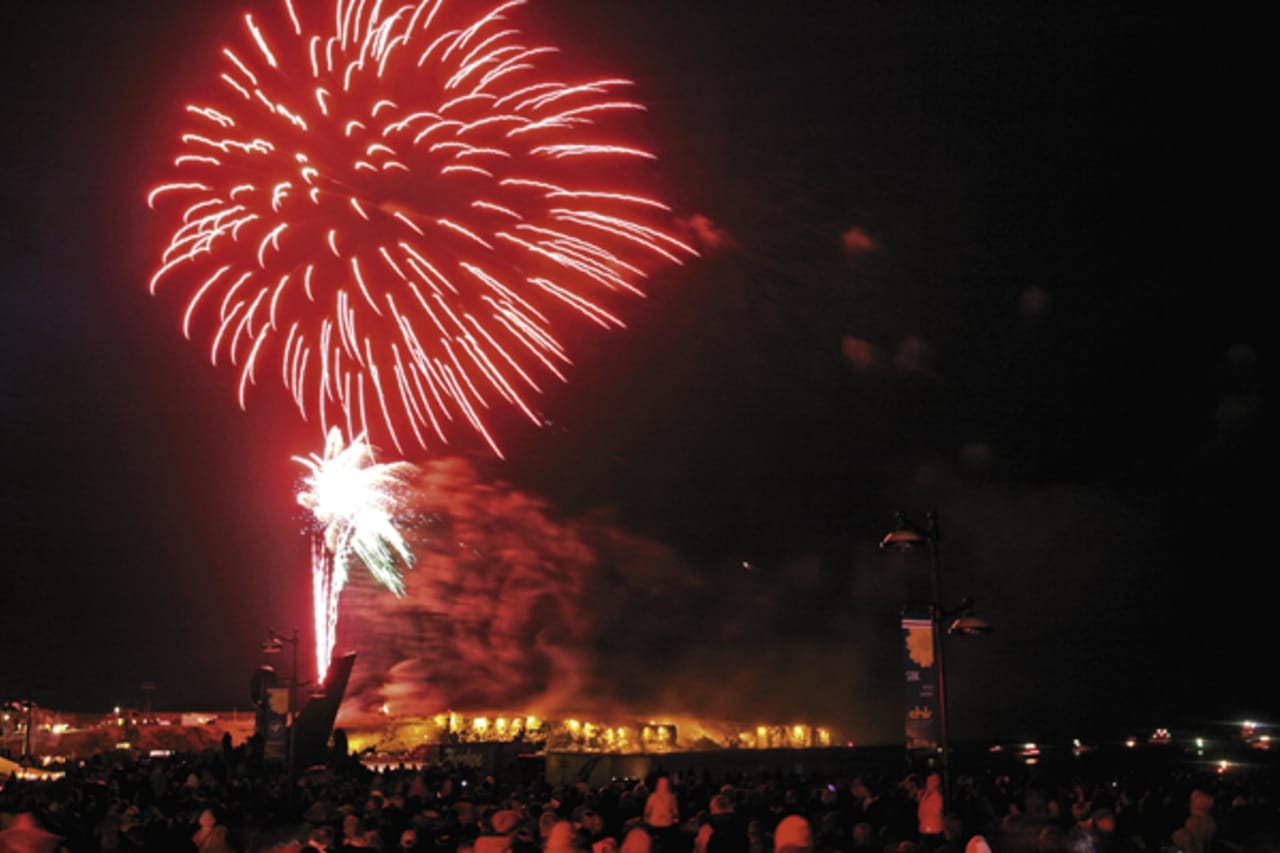 Iceland in September is Ideal for the Northern Lights
Catching the northern lights during your visit to Iceland is something you don't want to miss. And your chances are even better during the autumn equinox, which occurs around September 21 to 24 every year. In 2020, it will be Tuesday, September 22. You may think you would get a better light show during the long winter nights, but it's all about the tilt of the earth. Without getting too sciencey — during an equinox, the earth is at an ideal angle for catching those solar winds that create the spectacular aurora borealis. Even if you don't make it for the actual night, you can still see some fantastic light shows!
Best things to do in Iceland in September
September offers some unique experiences when visiting Iceland. It is your last chance of the year to visit Landmannalaugar nature reserve in southern Iceland. Plan your trip before it is closed in mid-September and get incredible snaps of colorful reds, blues, yellows, and greens from the minerals in the geothermal pools. If you want to get more interactive with nature, join in on Réttir, the annual sheep round-up, and discover how important our fleecy four-legged friends are. Or you can go berry picking as wild blueberries are at their peak ripeness. Enjoy them with some Skyr at breakfast!
Best things to do in Reykjavik in September
And if you find yourself in Reykjavik in September, you'll have no end of things to do. The weather is still great for taking a dip at the beach or one of the many public pools. They are all heated with geothermal water and also have steam baths and saunas if it's a bit too chilly for you. Not up for getting soaked? Have a wander around our many museums, or sit and enjoy a coffee or a beer along our main street, Laugavegur, for some fun people watching. Want some helpful tips on where to go and what to do? A walking tour with us is always a good start!
What to eat during your visit to Reykjavik in September
We want you to enjoy all our Icelandic foods whatever month you visit us! But as the weather turns a little colder, maybe you'll enjoy the comfort of our hearty lamb stew, Kjötsúpa. Or grab a Pylsur (Icelandic hot dog) to enjoy on the go as you explore the city. And your sweet tooth will always be happy with a Bragðarefur, ice cream with your favorite candy mixed in. Join our Reykjavik food tour, and we'll show you all the terrific flavors Iceland has to offer.
Weather in Iceland in September
We are still holding onto summer in September, and the weather sometimes helps out. The average temperature is usually around 8°C / 46°F but sometimes can get as high as 14°C / 57°F. There may be some rain, nothing too stormy, but it's always good to come prepared when packing! As we head into autumn, the days are getting shorter, but we still average around 12 hours of daylight, with more at the beginning of the month and less towards the end. And with autumn, we start seeing the leaves change color as they prepare for winter.
What to pack to visit Iceland in September
Even if you aren't planning on doing a lot of hiking and camping, you still want to pack warm clothes for your trip to Iceland. An all-weather jacket is always a good idea, as well as a hat, scarf, and gloves. If you are going hiking, waterproof pants and footwear are highly recommended. And don't forget your bathing suit for a geothermal dip and of course your camera to record the fantastic time you'll have!
Your Friend in Reykjavik can't wait to show you around in September!
Now that you've decided to visit Iceland in September, what to do next? Get in touch with Your Friend in Reykjavik! Our walking tours are a fantastic intro to Iceland, and all our guides love sharing their tips and insight on how to enjoy your visit to Reykjavik and Iceland best. We can even organize a private walking tour for a more personalized experience. Contact us to find out more today!